Unfortunately, we have to inform you that the Ruhr Pokal will not take place at Easter. Recent developments regarding the outbreak of the Coronavirus have made us decide to cancel the tournament.
Due to the governmental measures to control the virus and the large scale vaccination programme, we expect the tournaments to go ahead later in the year. If you have booked for this tournament and have any questions about your booking, please contact your Euro-Sportring contact person. He can help you to cancel your booking or move it to another tournament.
Euro-Sportring would like to thank you for your trust and understanding. We will make sure that in 2022 we will have an extensive Easter programme again.
We look forward to seeing you at one of our tournaments!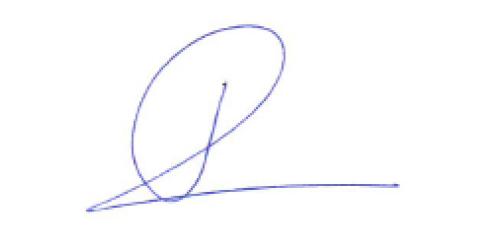 Rogier de Kreek | General Manager
Euro-Sportring introduces: The Euro-Sportring Match Schedule App

Download the app and see your match schedule, actual results, standings and the latest information about your tournament. Download here.
Dear handball friends,
Handball is in our blood. DJK Oespel-Kley was founded in 1923 and has more than 70 teams in competition. In Addition to handball, the club also organizes numerous other sports such as badminton, gymnastics, karate and teakwando. ATV Dorstfeld is one of the oldest clubs in Germany and was founded in 1878. The handball department of this Omni Sports Club has 35 teams in competition.
We are also very proud to organise this year's Ruhr Pokal, together with Euro-Sportring. Dortmund is not only a handball city, but also a city with a rich heritage and many places of interest.
Handball is a beautiful sport. Enjoy the city's atmosphere and the competition in the hall. We hope you will have an amazing time in Dortmund. And we will see you soon!
Team Ruhr Pokal
Beste sportvrienden,
Handbal zit in ons bloed. DJK Oespel-Kley is opgericht in 1923 en heeft meer dan 70 teams in competitie. Naast handbal organiseert de club ook tal van andere sporten zoals badminton, gymnastiek, karate en teakwando. ATV Dorstfeld is een van de oudste clubs in Duitsland en werd opgericht in 1878. De handbalafdeling van deze Omni Sports Club heeft 35 teams in competitie.
Wij zijn er ook trots op dit jaar samen met Euro-Sportring het toernooi om de Ruhr Pokal te organiseren. Dortmund is echt een handbalstad, maar ook een stad met een roerige geschiedenis en veel bezienswaardigheden. Handbal is een prachtige sport om te spelen. Geniet van de sfeer in de stad en het spelen in de zaal. Wij hopen dat jullie hier een fantastische tijd hebben en zien jullie snel.
Team Ruhr Pokal